International Astronomy Olympiad – First ever Silver medal for Sri Lanka
Three members of Nalanda College Astronomical Society Participated in the XXIII International Astronomy Olympiad representing Sri Lanka, which 22 countries participated, while two Members managed to win a Silver and a Bronze medal at that event.
Sunera Somabandu – First ever IAO Silver medal for Sri Lanka
Sithum Fernando – Bronze medal
Himantha Oshada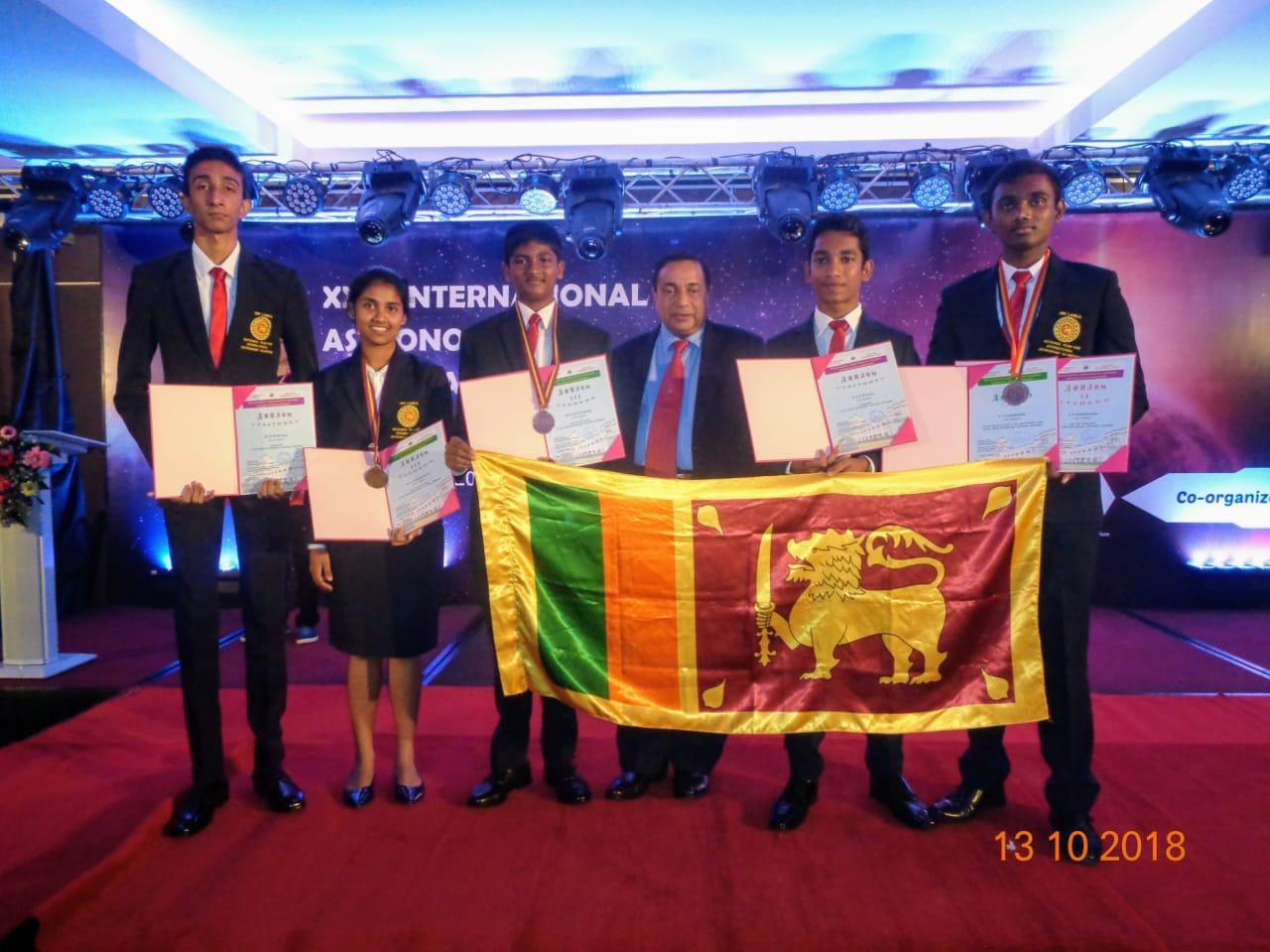 23 වන අන්තර්ජාතික තාරකා විද්‍යා ඔලිම්පියාඩ් තරගාවලිය මෙවර 2018 වසරේ ඔක්තෝබර් මස ශ්‍රී ලංකාවේදී පැවැත්වූ අතර ශ්‍රී ලංකාව නියෝජනය කරමින් එහි තරග වැදීමට නාලන්දා තාරකා විද්‍යා සංගමයේ සාමාජිකයින් තිදෙනෙක් තේරී පත්වුණි. පැමිණ සිටි රටවල් 22 එහිදී නාලන්දා විද්‍යාලයේ සුනෙර සෝමබන්දු සිසුවා ලාංකිකයෙකු විසින් අන්තර්ජාතික තාරකා විද්‍යා ඔලිම්පියාඩ් තරගාවලියක දිනාගත් ප්‍රථම රිදී පදක්කම දිනාගැනීමට සමත් විය. නාලන්දාවට අන්තර්ජාතික තරග ජයග්‍රහණයන් ගෙනදෙමින් තරගවැදී සිසුනට අපගේ උණුසුම් සුබපැතුම්!