Unveiling Skies- 2021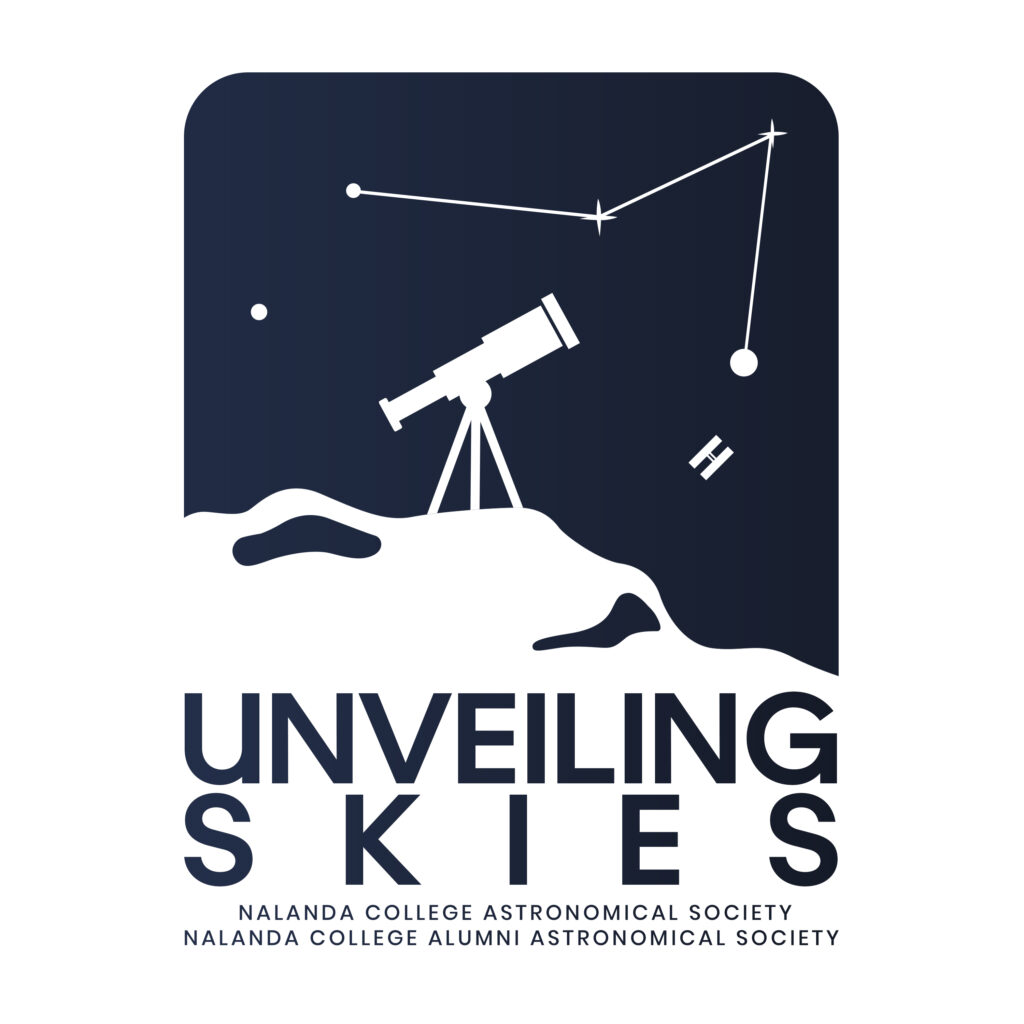 Let us rekindle our passion for astronomy through Unveiling skies: Revealing the wonder and knowledge behind observational astronomy. Join us under the largest observatory ever known to mankind- our very own night sky!

Nalanda College Astronomical Society and the Nalanda College Alumni Astronomical Society is organizing a four-part webinar series, sharing a comprehensive experience on observational astronomy, Astrophotography, and the current state of the art methods.

We are happy to welcome all enthusiasts- from amateurs to professionals, young students to curious parents- to join this event to step into the fascinating world of observational astronomy. This edition of Unveiling skies will be entirely a virtual event.
Spanning 4 weeks starting on the 18th of September, the sessions will address the following:
1) A perspective on observation : A look back into the history and traditional methods of observation and recording the skies, with a guide for an amateur astronomer.
2) Moving with technology : A dive into Astro photography- How we record the skies in the digital age. A discussion on mobile photography, cameras, and capturing the skies with or without the aid of telescopes.
3) Hands on astronomy : A practical session on how to set up and use telescopes to observe the skies- from manual to computer aided equipment; to do tasks such as Lunar imaging and finding Sunspots.
4) Tech-talk with Experts : A Prominent panel of guest lecturers will broaden the scope of observation into areas such as space weather, effects of dark skies and the future of observational astronomy.
The session will be conducted by the Nalanda College Alumni Astronomical Society, with special invitees:
Mr. Dhamsith Weerasinghe
– Graduate Teaching Assistant, Department of Geology, Bowling Green State University, USA. 
Mr. Dilan Senaruk
– BSc Engineering (UG), University of Moratuwa, Sri Lanka.
* Session link and details will be shared with all our registered participants.

For more information, contact:
Mr. Madhura Cooray
+94 70 388 0875
Registration Form;